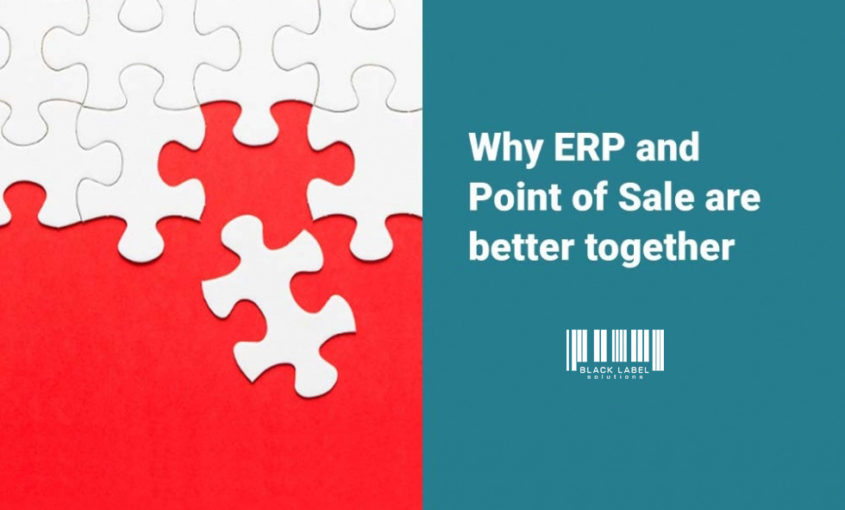 Why ERP and Point of Sale are better together
Most large organisations using an ERP system tend to roll with whatever Point of Sale module is on offer in that system. After all, they've made a substantial investment, so on the surface it makes sense to leverage as much of that investment as possible.
But is an ERP system really the best option for transacting with customers in person?
Why your ERP system probably isn't the best option for taking payments
When discussing 'best-of-breed', Gartner states:
Although enterprise resource planning (ERP) vendors offer numerous enterprise applications and claim that their integrated system is a superior solution, all modules in an ERP system are rarely best-of-breed.
Nowhere is this more apparent than with Point of Sale functionality.
Of course, there are countless benefits of an ERP system – largely related to integrated business functions and the associated process improvements, having all data housed in a single location, to the resulting business intelligence and forecasting insights.
But with this power comes complexity. ERP systems are notoriously time-consuming, costly and difficult to learn for end users.
Contrast this with front-line imperatives, where employees deal directly with customers – it's speed, simplicity and accuracy that are critical.
Insights from our Government clients
This need for speed and simplicity was clearly evident when we implemented our Point of Sale solution for Queensland Boat Harbours, part of the State Transport Department.
They wanted to streamline their process for taking card payments for fees and charges in the field. The process for collecting these fees involved receipting directly into their ERP system, which was time-consuming and involved multiple screens just to accept a customer payment.
Staff members needed costly training in the ERP system to process transactions which was the only activity they used the ERP system for. If a trained staff member wasn't on duty, payments were sent offsite to a customer service centre for processing – adding more time, complexity and increasing the risk of lost payments.
Our Point of Sale system was installed on their Commonwealth Bank Albert devices and integrates in real time with their ERP system.
When shown how to use the new Point of Sale system, the response from employees was along the lines of 'Is that all I have to do?'. The new system has freed them up to focus on their 'real' job of maintaining a safe harbour. And because they're no longer burdened with excess paperwork – satisfaction has improved significantly.
Customers have noticed a difference too – no standing at the counter waiting for a receipt or having to wait for it to arrive in the mail.
The Project Manager of the initiative says:
 "The project has turned the cumbersome receipting of payments into something that just works. We're now processing transactions in just 30 seconds."
So, integrating best-of-breed Point of Sale functionality with ERP means the ERP system benefits from real-time, error free transaction data and the Point of Sale system benefits from the customer data housed in the ERP system. Business intelligence also improves because of high quality, real-time data and both customers and employees are much happier – proving that ERP and Point of sale really are better together.
Find out more about ERP and POS in our Boat Harbour case study.